Bouquet Subscription -- CSA Site Delivery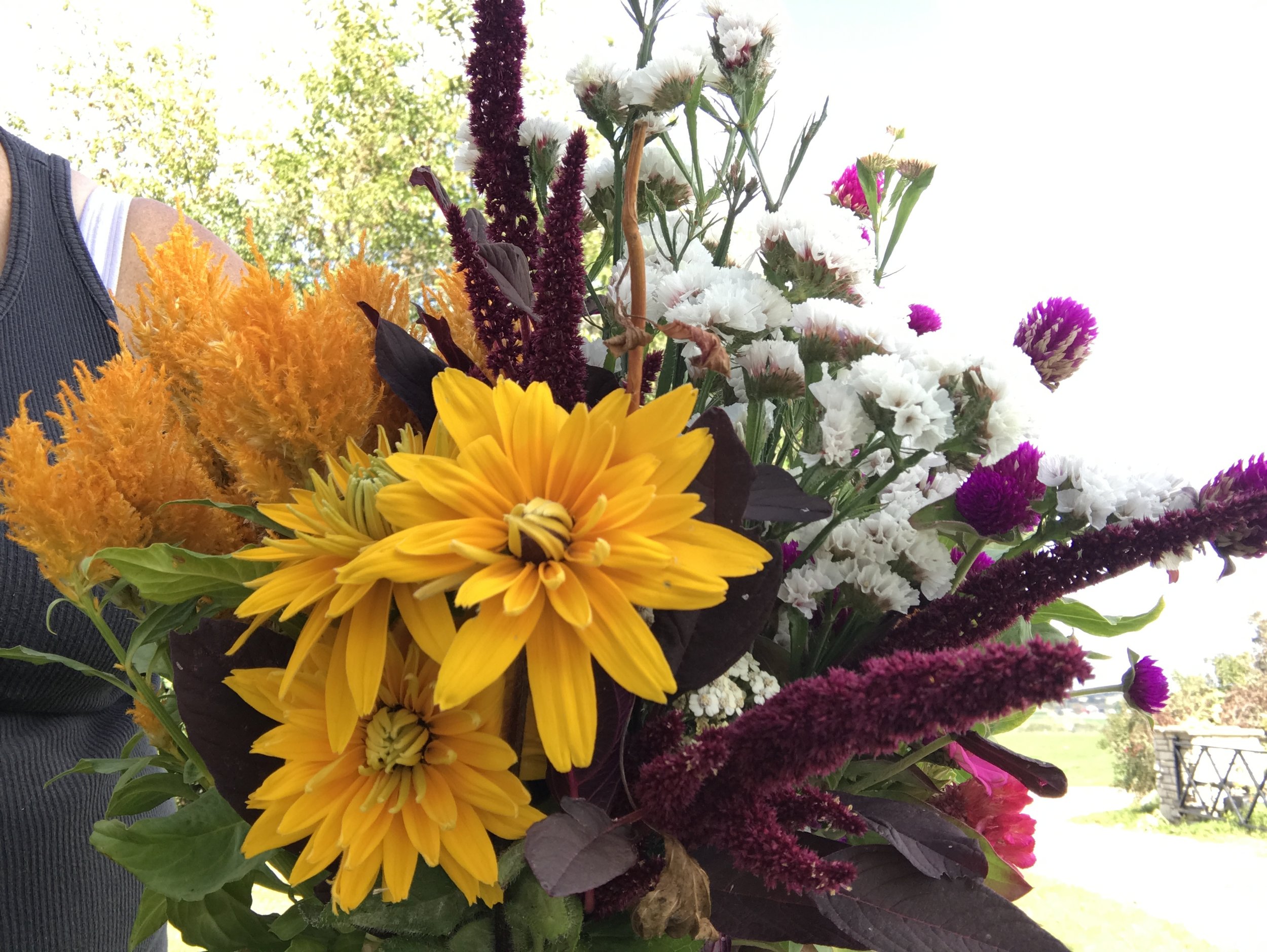 Bouquet Subscription -- CSA Site Delivery
The popular Hand-Held Artisan Bouquet is a generous 12-15 stems selected, arranged and sleeved, delivered over the 2019 summer season to your choice of one of dozens of pick-up site over eastern Wisconsin from the Milwaukee area north to Manitowoc. Options include delivery on Wednesdays or Fridays.
Select the pick-up site most convenient for you and your choice of either every-other-week pick-up (for a total of 7 bouquets) OR monthly (for a total of 4 bouquets). We will notify you of the delivery dates in early June. With 48 hours advance notice, you may request a hold for any date you know you will be unavailable. We will make arrangements with you to be sure you receive your full subscription.
This will be our third year of delivering bouquet subscriptions! This year's bouquet will be better yet, with more heft and offering a vibrant and diverse mix of color, form and texture with a variety of seasonally available Wisconsin-grown blooms including focal and spiky flowers, wispy fillers, green foliage, fragrant herbs, woody stems, decorative pods, etc.
Consider who in your life (besides you!) would enjoy this delightful treat throughout the 2019 summer season, and purchase an extra as a gift…or an extra for yourself so that you have more flowers to spread around your own house or office, or to give as a gift.
IF YOU WOULD RATHER PAY BY CHECK: Please include a note with your choice of monthly or every-other-week, AND your preferred pick-up site. Mail to:

Old Stone House Farm, LLC
W6239 County Road SS
Random Lake, WI 53075
Or alternately, you can place an order by phone. Send us a note via our Contact Us form to request an order by phone/pay by mail, and we'll give you a call to make those arrangements.