Six-Pack Punch-Card, Mason Jars or Hand-Held Bouquets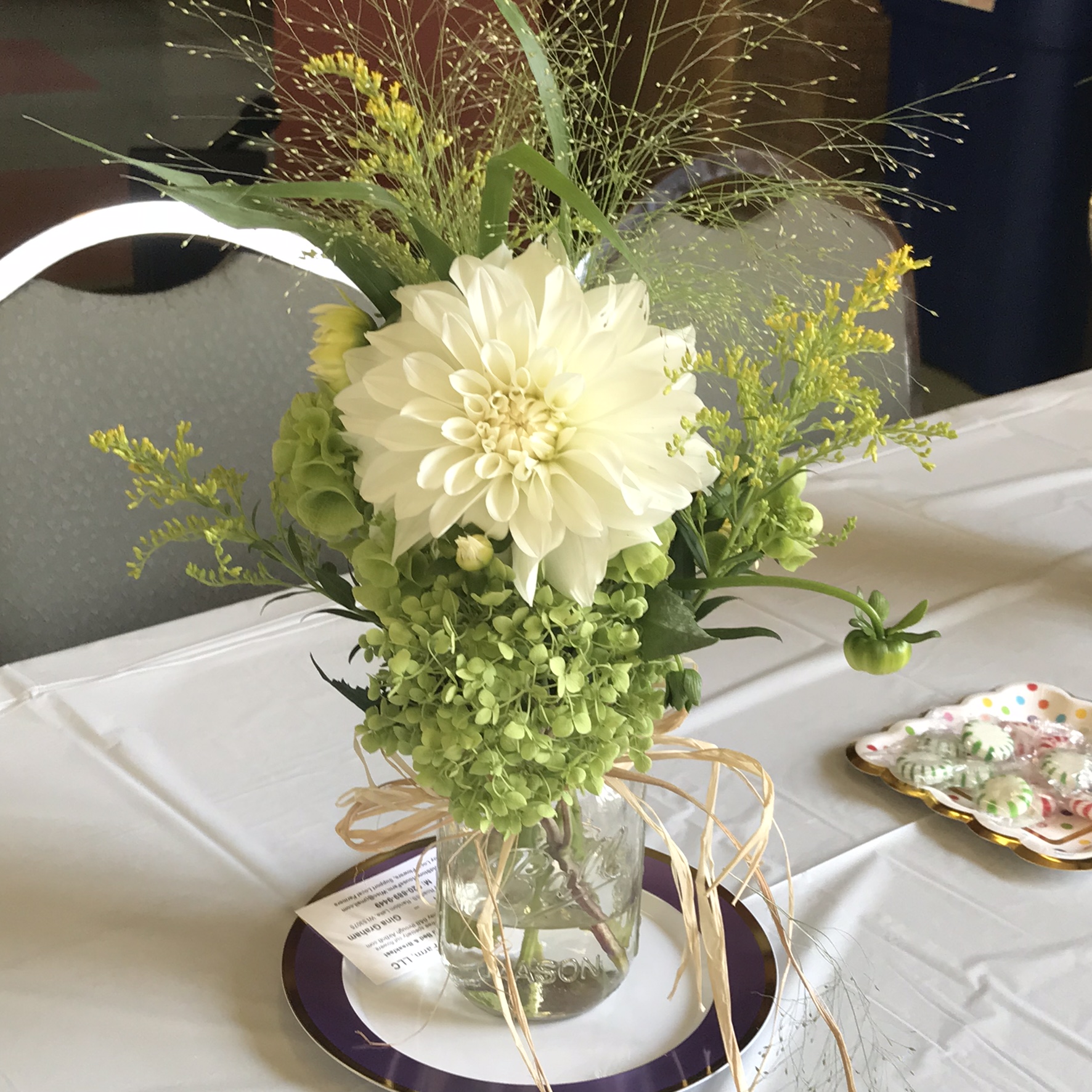 Six-Pack Punch-Card, Mason Jars or Hand-Held Bouquets
Six (6) of our trademark Mason Jar Bouquets OR gorgeous Hand-Held Artisan Bouquets are yours for whenever you want over the summer to beautify your home or office or to give as gifts.
You will pick-up your choice of Mason Jar Bouquet or Hand-Held Bouquet at any of our designated sites and times. Locations for the 2019 season are:
Port Washington Farmer's Market, - Saturdays 8:00 a.m. -12:30 p.m.

Old Stone House Farm, Random Lake - Saturdays 2:00 p.m. - 5:00 p.m.

Washington Park Wednesdays, at the Washington Park Bandshell, Milwaukee - Wednesdays 5:00 p.m. - 8:30 p.m.
Purchase now for availability beginning July 6, 2019 through September 28, 2019. Take one at a time, as many as you like, or all of them at once for a special event! We'll give you a punch card to keep track of when and how many you've picked up, and how many you have left.
We'll be at the designated booth or on the farm during the specified time frames and if there aren't any already prepared for you to choose from, we'll create it on the spot!
Whether it's a mason jar or a hand-held bouquet, it will be overflowing with a vibrant and diverse mix of color, form and texture with a variety of seasonally available Wisconsin-grown blooms including focal and spiky flowers, wispy fillers, green foliage, fragrant herbs, woody stems, decorative pods, etc., tied with a lush raffia bow.
Buy two punch cards and give one as a gift! Each bouquet will be unique and will thrill the lucky recipient. The Six-Pack Punch-Card is for the current season only. Unused bouquets will not transfer to a future season.
IF YOU WOULD RATHER PAY BY CHECK: Please include a note with your choice of monthly or every-other-week, AND your likely preferred pick-up site. Mail to:

Old Stone House Farm, LLC
W6239 County Road SS
Random Lake, WI 53075
Or alternately, you can place an order by phone. Send us a note via our Contact Us form to request an order by phone/pay by mail, and we'll give you a call to make those arrangements.